Master Data Management (MDM) is an enterprise-led program that makes sure that an organization's shared data, also called master data, is reliable and accurate. Master Data Management programs encompass the people, processes, and systems that ensure master data accuracy and consistency. Many reliable Master Data Management Companies offer these programs, from where businesses can hire professional data management services.
Most companies today operate with a number of different systems, all containing important data about customers, the business, or other key business metrics such as CRMs, ERPs, etc. This leads to data silos, duplicate data, incomplete data and therefore a disjointed view of the business. With data residing in many different places and in many different languages, answering simple business questions like Which services did our customers use the most in the last quarter?" or" Who is our most profitable customer?" becomes difficult.
For master data management to work, it needs to be a group effort, which should be an ongoing endeavor. Larger companies typically choose a group of people to establish and enforce best practices for data quality. Linking data sources and providing data governance spans the entire organization. Therefore, senior leadership buy-in and support are critical to the success of any master data management program. Nowadays, companies require managing and storing data in large volume and for this, they require expert services. The handling, management, and governance of large volumes of both structured and unstructured data is called Big Data Management.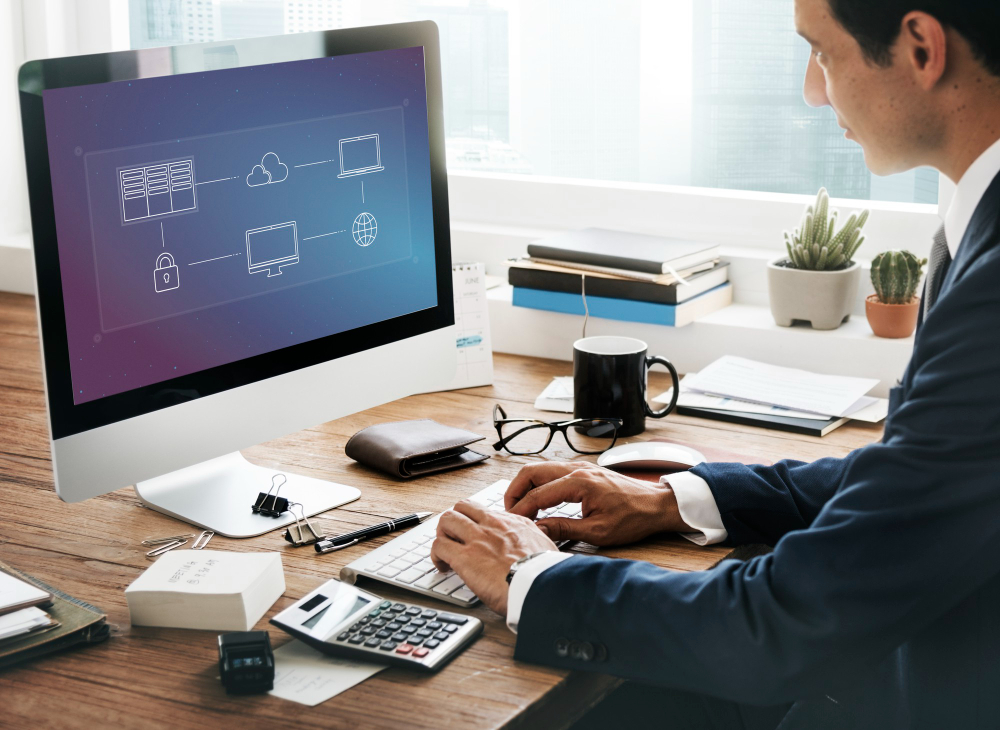 The benefits of hiring big data management services:
Amplify revenue growth: To deliver tailored cross-sell and up-sell offers, you need access to consistent and complete data for all customer touch points. MDM can provide a consolidated source of critical master data about customers, products, and relationships between master data entities. This accurate data source helps you increase revenue by appropriately targeting customers on their channel of choice. Understanding your customers properly, you can guarantee that the right cross-sell and up-sell offers are sent to the right customers at the right time.
Boost your supply chain: Master Data Management provides a overall view of products and precise information about stock, product returns, and out-of-stock items throughout the supply chain. It thus improves inventory management, forecasting, and customer service. You can ensure that exact and timely information is available to support decisions and actions taken by the applications, processes, and people that run your business.
Improve Productivity: With Master Data Management, you can get rid of IT overhead costs and boost operational efficiency by providing a full, reliable, and trustworthy source of master data across your organization. MDM also enhances visibility and power over business activities by managing complex relationships between products, customers, suppliers and locations.
Improve compliance: Centralized and inclusive master data helps decreasebcompliance reporting costs and fines. Master data management means less vendor and product agreement issues, resulting in faster launches of new products and vendors on board.
Identify and act on insights faster: Master Data Management enables business users to directly access, manage, and visually interact with master data, reducing time to insight and action. Launch new products and services faster with a richer source of product, customer, and supplier data.
Improve customer satisfaction: Hiring services from the Master Data Management Companies, you can also increase customer loyalty and drive revenue by personalizing interactions, providing a consistent experience across all channels, and tailoring products and services to the specific needs of your customers.
The purpose of Big Data Management Services is to give a top rated data quality and accessibility for Business Intelligence and Big Data analytics purposes. Businesses, government agencies, and other organizations use Big Data Management strategies to deal with rapidly growing data sets, typically spanning many terabytes or even petabytes and stored in a variety of file formats. Effective Big Data management primarily helps organizations find valuable information in large volumes of unstructured and semi-structured data from a variety of sources, such as call records, system logs, sensors, images, and social media pages.
Data management services are required to extract maximum value from business data with the help of experts. iTelenet has implemented effective data management programs for businesses to ensure that their data is used efficiently, cost-effectively, and complies with internal and external regulations. The company offers a dedicated team of data management consultants, solution architects and data engineers to help you set data governance policies and implement appropriate technical solutions.